Hahaha..guess what's the day? I know that you know its 23rd May..but its special.. you know why? Oh well 'cause today is my friend's birthday.. no not just one friend but actually two haha!
Today is my blogger friend..haha! 21 old kid..Shravan and my Vampire bestie Xin yi's birthday... Happy birthday to you both x))
Let me tell you both.. you are getting OLD guys!! hahaha.. (just kidding) :P
Shravan Happy 21st birthday :D you have really been one of my inspiration in blogosphere.. :)) So now you are no more a 20 year old kid..but a 21 year old kid huh! :))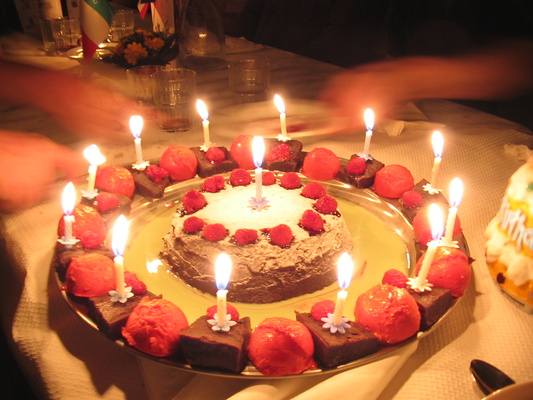 Xin yi.. seriously..you are like my elder sis :)) Happy 19th birthday to you.. love you a lot.. you really mean a lot..Sorry i hurt you 2 days before your birthday..I promise wont do it again.. :))
Ummm.. haha! wanted to make this day special for you.. so yea.. just wrote here..Sorry If you don't like it o_O but yea.. I was so confused..and I really really wanted to do something..hope you both like it..
May you both get all the happiness of the world..
(sorry I dont know how to make such lines!! O_o)
aaaah.. just want you both to be happy!! xD